30 septembre 2016
Il y a 13 ans aujourd'hui, le 30 septembre 2003, un cancer de la gorge emportait Ronald Monroe "Ronnie" Dawson, connu aussi sous le surnom de "The Blond Bomber". Chanteur, guitariste et batteur, Ronnie Dawson, connu seulement des amateurs de ce coté de l'atlantique, fait partie des grandes légendes du rockabilly aux États-Unis.
29 août 2016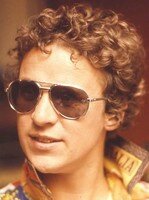 Il y a 15 ans aujourd'hui, le 29 août 2001, Graeme Ronald "Shirley" Strachan, disparaissait dans un accident d'hélicoptère. Auteur-compositeur-interprète, Shirley Strachan est principalement connu pour avoir été le chanteur du groupe Skyhooks.
21 août 2016
Il y a 71 ans aujourd'hui, le 28 juin 1945, Raul Seixas mourait d'un arrêt cardiaque. Auteur-compositeur-interprète, guitariste et producteur de musique, Raul Seixas était un artiste emblématique du rock brésilien. Son style inimitable parfois surprenant ou même déroutant était un mélange de Rock'n'Roll des années 50/60 et de Pop Rock plus doucereuse qui pouvait virer au Cabaret Jazz.
17 juin 2016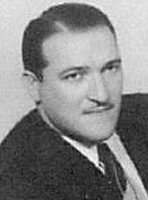 Il y a 62 ans aujourd'hui, le 17 juin 1954, Donato Joseph "Danny" Cedrone décédait d'une fracture du cou, suite à une chute dans un escalier (certaines sources parlent d'une crise cardiaque). Guitariste virtuose, Danny Cedrone est connu pour son travail avec Bill Haley et particulièrement pour son solo dans le morceau "Rock around the clock". Danny est souvent cité comme le premier guitariste soliste de rock. Cédrome avait son propre groupe les Esquire Boys, c'est probablement pourquoi il n'a jamais rejoint le groupe de Bill Haley à temps plein.
05 juin 2016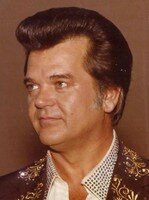 Il y a 23 ans aujourd'hui, le 5 juin 1993, disparaissait Harold Lloyd Jenkins, connu sous le nom de scène de Conway Twitty. Figure marquante de la country des seventies, Conway Twitty fut également un chanteur de rock n'roll à la fin des fifties et au début des sixties.
18 février 2016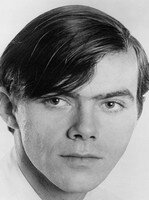 Il y a tout juste 10 ans aujourd'hui, le 18 février 2006, disparaissait William "Bill" Joseph Cowsill, Jr. Chanteur, guitariste et compositeur, Bill Cowsill est connu pour être membre du groupe The Cowsills. Groupe rock and roll et pop familial, The Cowsill était composé des frères, Bill, Bob, Barry, John, de leur soeurs, Susan et Paul et de leur mère Barbara. Bill a également travaillé avec Bryan Fustukian, Blue Northern, The Blue Shadows et The Co-Dependents.
25 janvier 2016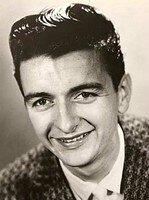 Il y a 11 ans aujourd'hui, le 25 janvier 2005, un cancer emportait Ray Peterson. Chanteur de pop et de rock and roll, Ray Peterson était pourvu d'une voix qui couvrait 4 octaves. En 1960 Billboard, classe son titre "Tell Laura I Love Her" en 7ème position, tandis que la maison de disques anglaise Decca en détruit 25 000 copies du disque, le jugeant vulgaire.
18 août 2015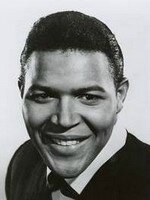 Chanteur de rock 'n' roll, Chubby Checker est célèbre pour avoir popularisé le twist en tant que danse et style musical en reprenant le titre du même nom, d'une face B d'Hank Ballard and the Midnighters (repris, ensuite en français par les Chaussettes Noires, dont le chanteur était Eddy Mitchell).
11 juillet 2015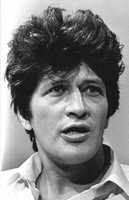 Il y a 14 ans aujourd'hui, le 11 juillet 2001 disparaissait Herman Brood. Chanteur, guitariste, pianiste, acteur, poète et peintre, Herman Brood était connu pour ses excès (drogues et alcool). Suite à une tentative de désintoxication ratée, Brood se suicida en se jetant du dernier étage de l'hôtel Hilton d'Amsterdam. On a retrouver, sur lui, un petit mot où il avait écrit : "Faites la Fête !"
06 avril 2015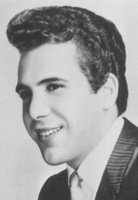 Il y a 31 ans aujourd'hui, le 6 avril 1984, un cancer du poumon emportait Ral Donner. Chanteur et musicien de rock and roll, Ral Donner est l'exemple type de l'artiste qui n'a pas pu percer parce qu'il voulait trop imiter la voix de son idole Elvis Presley.