08 mai 2015

Pionnier du rock britannique, The Shadows est l'un des orchestres les plus célèbres avant l'apparition des Beatles. Essentiellement instrumental, le groupe accompagnait également Cliff Richard. The Shadows reste une référence et bon nombre de groupes et d'artistes internationaux se sont inspirés de cette formation.
05 mai 2015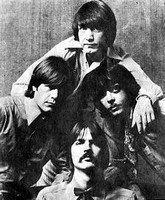 Malgré sa courte existence, Buffalo Springfield a amélioré les fondements du country-folk rock américain et servi de référence à des artistes contemporains. Le groupe révéla les talents de trois chanteurs et compositeurs à forte personnalité : Stephen Stills, Neil Young et dans une moindre mesure Richie Furay. Buffalo Springfield a servi également de fondements à ses anciens membre, l'histoire retiendra surtout le super groupe Crosby, Stills, Nash & Young.
24 avril 2015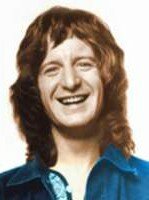 Il y a tout juste 40 ans aujourd'hui, le 24 avril 1975, Pete Ham se suicidait et rejoignait le macabre "Club des 27". Chanteur, guitariste, clavier et compositeur, Pete Ham était connu comme membre fondateur du groupe Badfinger (anciennement The Iveys), petits frères gallois des Beatles protégé de Paul McCartney qui écrivit pour eux "Come and Get It". Badfinger fut le groupe qui sonna le plus comme les Beatles, néanmoins les membres de Badfinger étaient des artistes doués et des auteurs de valeur.
23 avril 2015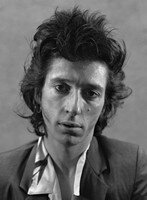 Il y a 24 ans aujourd'hui, le 23 avril 1991, une overdose emportait Johnny Thunders. Chanteur, guitariste et compositeur de rock, Johnny Thunders évoque malheureusement la came et la seringue... Après 2 albums avec les New-York Dolls, Johnny drogué en permanence quitte le groupe, et fonde les The Heartbreakers avant d'engager une carrière solo chaotique. Néanmoins le son inimitable de sa guitare a fait de Thunders un personnage phare du Rock and Roll.
07 avril 2015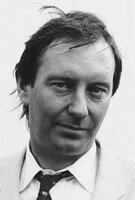 Il y a 21 ans aujourd'hui, le 7 avril 1994, un cancer des glandes lymphatiques emportait Lee Brilleaux. Cofondateur, avec le guitariste Wilko Johnson, du groupe Dr. Feelgood, Lee Brilleaux est principalement connu être le chanteur et l'hamoniciste de ce groupe. Le style du groupe était une sorte de rhythm and blues puissant et minimaliste, fait de compositions originales et de nombreuses reprises de standards du blues et du rock 'n' roll.
24 mars 2015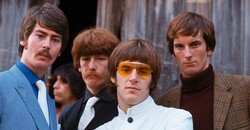 Issus de la scène folk de Greenwich Village, The Lovin' Spoonful fût l'un des premiers groupes de folk-rock américain avec les Beau Brummels et les Byrds. Si on les compare aux Byrds, ils paraissent plus "commerciaux" et pourtant l'influence du groupe est beaucoup plus profonde que l'on pourrait le penser. La première période, avant le départ du chanteur-leader du groupe en 1968, John B. Sebastian, est la plus intéressante.


23 mars 2015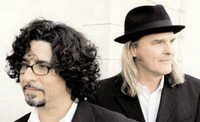 Il y a 3 ans aujourd'hui, le 23 mars 2015, la maladie de Charcot emportait Eric Lowen. Lowen & Navarro était un duo d'auteurs-compositeurs-interprètes de musique folk composé de Eric Lowen et de Dan Navarro. Navaro continue à jouer en solo ou occasionnellement avec d'autres groupes comme Red Hot Chili Peppers ou Jane's Addiction.
08 mars 2015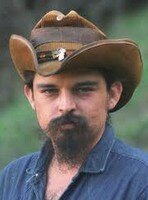 Il y a 42 ans aujourd'hui, le 8 mars 1973, une hémorragie digestive, causée par sa très forte consommation d'alcool, emportait Ron "Pigpen" McKernan. Chanteur, claviériste, harmoniste, percussionniste, et parfois de guitariste, Ron "Pigpen" McKernan est connu pour avoir été membre du groupe de rock Grateful Dead. Pigpen avait été le fondateur du groupe et son premier meneur, avant que le guitariste Jerry Garcia ne prenne l'ascendant. Amis de Janis Joplin, avec laquelle il avait eu une courte relation amoureuse, il l'a rejoint dans le célèbre et macabre club des 27.
06 mars 2015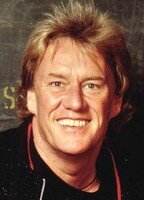 Il y a 2 ans aujourd'hui, le 6 mars 2013, Alvin Lee décédait de complications inattendues lors d'une opération chirurgicale banale. Guitariste de génie alliant rapidité et virtuosité, Alvin Lee est connu pour avoir été le leader de Ten Years After. Sa prestation au festival de Woodstock en 1969 restera dans les annales et en a fait une star. Lee quitta Ten Years After en 1973 pour se lancer dans une carrière solo et travailla avec des pointures comme Ronnie Wood (Rolling Stones) ou George Harrison (Beatles).
05 mars 2015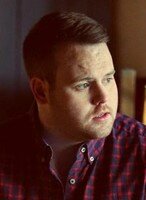 Il y a tout juste un an aujourd'hui, le 5 mars 2014, disparaissait Dave Sampson. Chanteur de rock et de pop, découvert par Cliff Richard, Dave Sampson, malgré ses qualités, n'a jamais vraiment réussi à percer. On lui doit le tube "Sweet Dreams".