16 novembre 2016
Il y a 36 ans aujourd'hui, le 16 novembre 1980, une crise cardiaque emportait Overton Vertis "O. V." Wright. Chanteur de gospel et de soul, guitariste, batteur et claviériste, O. V. Wright est malheureusement quelque peu tombé dans l'oubli après sa mort. Wright a pourtant eu une influence majeure sur des artistes de soul et de blues comme Robert Cray, Otis Clay, Taj Mahal ou Reggie Sears.
14 septembre 2015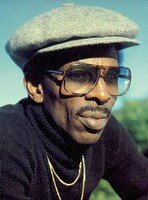 Il y a 17 ans aujourd'hui, le 14 septembre 1998, un cancer de la prostate emportait Johnny Adams. Chanteur de rhythm and blues, de blues et même de jazz, Johnny Adams était surnommé "The Tan Canary" (le canari ocre) en raison de son timbre de voix. Johnny, issu d'une famille religieuse, a commencé par chanter du Gospel et ce serait sa voisine Dorothy LaBostrie, auteure-compositrice, qui, après l'avoir entendu chanter dans sa baignoire, l'aurait convaincu de chanter de la musique "profane". Dorothy lança alors la carrière de Johnny en lui faisant enregistrer sa nouvelle composition "I won't cry".
12 novembre 2014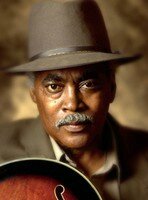 Chanteur, guitariste, arrangeur, Jimmy Burns a chanté à l'église et appris seul à jouer de la guitare. Sa musique, marquée par le sceau de la soul et du R'n'B, exprime la quintessence de ce qu'est le blues et ne tombe jamais dans la virtuosité inutile. Il est le jeune frère du regretté Eddie "Guitar" Burns (qui a notamment joué avec John Lee Hooker).
21 juillet 2014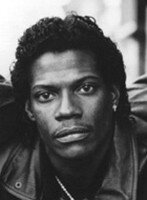 Il y a 12 ans, le 21 juillet 2002, une crise cardiaque emportait Little Jimmy King. Chanteur, compositeur, guitariste gaucher, Little Jimmy King a concocté son nom de scène par déférence pour ses deux héros musicaux, Jimi Hendrix et Albert King. Little Jimmy King à travaillé avec Albert King, The Memphis Soul Survivors et enregistré avec ses deux frères.
04 décembre 2013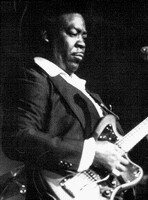 Il y a 19 ans, le 19 avril 1994, disparaissait Larry Davis. Superbe chanteur et guitariste plein de feeling, Larry Davis n'a pas fait une carrière proportionnée à ses talents.
27 octobre 2013
Il y a 22 ans, le 27 octobre 1991, disparaissait Billy Wright. Chanteur de rhythm and blues, Billy Wright a beaucoup influencé, Little Richard, l'un pionnier du rock and roll, et l'a d'ailleurs aidé à obtenir son premier contrat d'enregistrement.
15 septembre 2012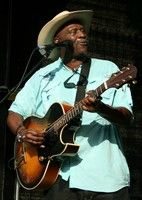 Taj Mahal est un artiste à part dans le monde de la musique noire américaine, tout simplement parce qu'il refuse les étiquettes enregistrant des disques mêlant blues, soul funk et même de la world music !