30 avril 2015
Il y a 24 ans aujourd'hui, le 30 avril 1991, un cancer de l'estomac emportait Maurice Fanon. Auteur-compositeur-interprète, Maurice Fanon était un chanteur atypique, bohème, un idéaliste rêvant d'un monde meilleur. De lui le public retiendra surtout la chanson "L'écharpe", composée suite à sa séparation avec la chanteuse Pia Colombo. Fanon a écrit pour Juliette Gréco, Francesca Soleville, Isabelle Aubret, Pia Colombo, Mélina Mercouri.
29 avril 2015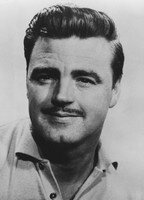 Il y a 54 ans aujourd'hui, le 29 avril 1961, disparaissait Cisco Houston. Auteur-compositeur-interprète de musique folk, Cisco Houston est connu pour avoir été l'éternel compagnon de route de Woody Guthrie. Cisco avait accepté assez vite de rester dans l'ombre de son génial ami et pourtant sa voix, douce, chaude et ronde était, il faut le dire, plus belle que celle de Guthrie. Houston a également joué avec Leadbelly, Sonny Terry, et les Almanac Singers.
28 avril 2015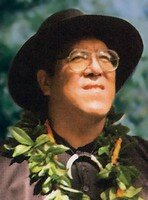 Il y a tout juste un an aujourd'hui, le 28 avril 2014, un cancer du poumon emportait Dennis Kamakahi. Guitariste slack key, joueur de ukulélé, auteur-compositeur-interprète de musique hawaïenne, Dennis Kamakahi a près de 500 titres à son actif. Dennis, en début de carrière a fait partie, en tant que chanteur et virtuose de ukulélé, du très populaire Sons of Hawaii (les Enfants d'Hawaii). On retrouve la musique de Kamakahi dans de nombreux films et documentaires hawaïens, dont "The Descendants" d'Alexander Payne avec George Clooney.
27 avril 2015
Fondé par Randy Spart en 1961, The New Christy Minstrels est un groupe de musique folk qui a rencontré un grand succès lors des sixties. Plusieurs chanteurs issus de cette formation ont entrepris une carrière solo comme Kenny Rogers, Gene Clark, Kim Carnes, Barry McGuire...
26 avril 2015
Il a 2 ans aujourd'hui, le 26 avril 2013, disparaissait George Jones. Auteur-compositeur-interprète, George Jones est une véritable légende de la musique country. Chanteur d'une remarquable sensibilité, capable de passer des basses aux aiguës sans perdre ni clarté ni précision, Jones était peut-être le plus grand vocaliste country de l'histoire. George Jones s'était également illustré en duo avec Tammy Wynette, qu'il avait même fini par épouser en seconde noce en 1969. Le couple divorcera en 1975, mais continuera à enregistrer ensemble. Ses frasques conjugales, ses déboires avec l'alcool et la cocaïne, ses embrouilles avec les forces de l'ordre, ont souvent alimenté les chroniques des tabloïds.
25 avril 2015

Formé au milieu des sixties par le guitariste de country Jim Schwall et le pianiste/harmoniciste de blues Corky Siegel, Siegel–Schwall Band est l'un pionniers des groupes mixtes aux States. Le tandem fondateur se partage la composition d'un country-blues électrifié, spontané et rafraîchissant.
24 avril 2015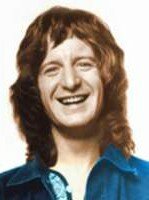 Il y a tout juste 40 ans aujourd'hui, le 24 avril 1975, Pete Ham se suicidait et rejoignait le macabre "Club des 27". Chanteur, guitariste, clavier et compositeur, Pete Ham était connu comme membre fondateur du groupe Badfinger (anciennement The Iveys), petits frères gallois des Beatles protégé de Paul McCartney qui écrivit pour eux "Come and Get It". Badfinger fut le groupe qui sonna le plus comme les Beatles, néanmoins les membres de Badfinger étaient des artistes doués et des auteurs de valeur.
23 avril 2015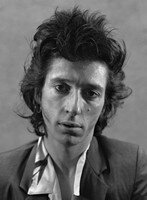 Il y a 24 ans aujourd'hui, le 23 avril 1991, une overdose emportait Johnny Thunders. Chanteur, guitariste et compositeur de rock, Johnny Thunders évoque malheureusement la came et la seringue... Après 2 albums avec les New-York Dolls, Johnny drogué en permanence quitte le groupe, et fonde les The Heartbreakers avant d'engager une carrière solo chaotique. Néanmoins le son inimitable de sa guitare a fait de Thunders un personnage phare du Rock and Roll.
22 avril 2015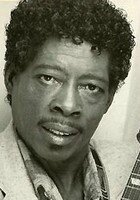 Il y a 25 ans aujourd'hui, le 22 avril 1990, un cancer de l'estomac emportait Little Joe Blue. Chanteur et guitariste de blues, Little Joe Blue avait un style très proche de son idole B.B. King.
21 avril 2015
Il y a 36 ans aujourd'hui, le 21 avril 1978, Sandy Denny décédait des suites d'une chute dans un escalier. Chanteuse, pianiste, guitariste et compositrice de rock et de folk, Sandy Denny possédait l'une des voix les plus envoûtante et pure de sa génération. Connue pour s'être illustrée au sein des groupes Strawbs, Fairport Convention et Fotheringay avant de se produire en solo, Sandy est également apparue dans "Tommy", l'opéra-rock du groupe The Who. Sandy est aussi la seule et unique vocaliste à avoir chanté avec Robert Plant sur un album de Led Zeppelin ("The Battle of Evermore" sur Led Zeppelin IV).