22 octobre 2016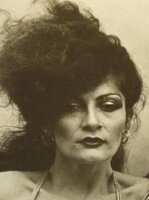 Il y a tout juste 30 ans aujourd'hui, le 22 octobre 1986, Jane Dornacker décédait dans un accident d'hélicoptère, alors qu'elle effectuait un reportage radio. Auteur-compositrice-interprète, claviériste, actrice, comédienne et reporter, Jane Dornacker est connue pour avoir été la chanteuse du groupe Leila and the Snakes. Jane à également travaillé avec The Tubes.
21 octobre 2016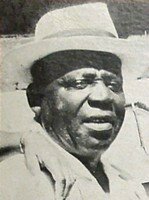 Il y a 54 ans aujourd'hui, le 21 octobre 1962, une crise cardiaque emportait J.D. Short (connu également sous les noms de Jelly Jaw Short et Jaydee Short). Chanteur multi-instrumentiste (guitariste, harmoniciste, pianiste, saxophoniste, clarinettiste, batteur), J.D. Short était un artiste très polyvalent. Short a travaillé, notamment, avec the Neckbones, Henry Spaulding, Honeyboy Edwards, Douglas Williams et son cousin Big Joe Williams.
18 octobre 2016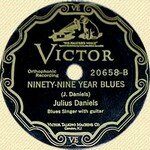 Il y a 69 ans aujourd'hui, le 18 octobre 1947, disparaissait Julius Daniels. Guitariste et chanteur, Julius Daniels est considéré comme l'un des pionniers du Piedmont blues. Julius jouait sur une guitare à 12 cordes.
12 octobre 2016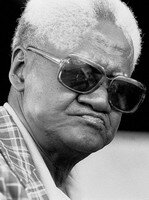 Il y a 31 ans aujourd'hui, le 12 octobre 1985, disparaissait Blind John Davis, né John Henry Davis. Chanteur et très bon pianiste de jazz et boogie-woogie, Blind John Davis a participé à de multiples sessions jouant derrière des artistes comme Jazz Gillum, Memphis Minnie, Lonnie Johnson, Big Bill Broonzy, John Lee "Sonny Boy" Williamson, Tampa Red ou Merline Johnson.
03 octobre 2016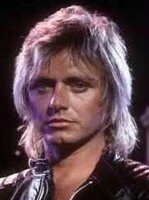 Il y a 16 ans aujourd'hui, le 3 octobre 2000, un cancer du pancréas emportait Benjamin Orzechowski, connu sous le nom de Benjamin Orr. Bassiste et second chanteur et membre fondateur du groupe The Cars, Benjamin Orr, a également, en marge du groupe, travaillé en solo.
28 septembre 2016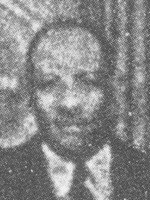 Il y a 44 ans aujourd'hui, le 28 septembre 1972, disparaissait "Casey" Bill Weldon. Chanteur et guitariste, Casey Bill Weldon était un des rares noirs à jouer à la façon "hawaïenne", c'est-à-dire guitare posée à plat sur ses genoux. Son jeu de guitare slide, était inventif, original et très raffiné. Il a beaucoup entregistré en tant que sideman, notamment pour Teddy Darby, Bumble Bee Slim, Peetie Wheatstraw et Memphis Minnie.
20 septembre 2016
Il y a 54 ans aujourd'hui, le 20 septembre 1962, disparaissait Curley James Weaver, également connu sous le nom de Slim Gordon. Guitariste et chanteur, Curley Weaver est surtout connu pour ses duos avec Blind Willie McTell. Curley était un soliste exceptionnellement doué, il a également travaillé Barbecue Bob, Fred McMullen, Buddy Moss et Ruth Willis et fait partie des Georgia Browns, et des Georgia Cotton Pickers, deux très bons groupes de blues d'avant guerre.
13 septembre 2016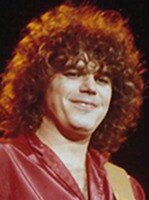 Il y a tout juste un an aujourd'hui, le 13 septembre 2015, disparaissait Gary Dean Richrath. Guitariste, occasionnellement chanteur, Gary Richrath est connu pour avoir rejoint REO Speedwagon après le départ de Steve Scorfina. Par la suite, Richrath a fondé son propre groupe "Richrath".
12 septembre 2016
Il y a 46 ans aujourd'hui, le 12 septembre 1970, disparaissait Wright Holmes. Guitariste habile au jeu plein et orchestral, Wright Holmes était un bluesman connu pour sa façon de jouer de la guitare au son étrange.
30 août 2016
Il y a 21 ans aujourd'hui, le 30 août 1995, un cancer emportait Sterling Morrison, guitariste et bassiste du Velvet Underground. Trop précurseur et trop transgressif à son époque, le groupe fondé par John Cale et Lou Reed, échoue commercialement et n'acquiert sa notoriété qu'après sa séparation. Unique et fascinant, le Velvet Underground est devenu une inépuisable source d'inspiration pour les musiciens des décennies suivantes.