29 avril 2018
Il y a 16 ans aujourd'hui, le 29 avril 2002, disparaissait Esau Weary. Je n'ai trouvé aucune info sur ce bluesman...
28 avril 2018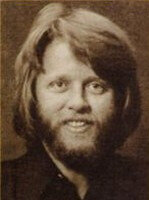 Il y a 38 ans aujourd'hui, le 28 avril 1980, Thomas Michael "Tommy" Caldwell mourait des suites d'un accident de voiture survenu quelques jours avant. Bassiste, fondateur et leader de The Marshall Tucker Band, Tommy Caldwell composa également quelques titres pour le groupe.
24 avril 2018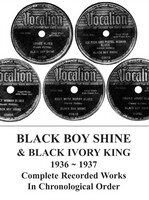 Il y a tout juste 70 ans cette année, en 1948 (je n'ai pas de date exacte), une tuberculose emportait Harold Holliday, connu sous le pseudonyme de Black Boy Shine. Chanteur et pianiste de blues assez doué, Black Boy Shine était actif dans la région de Houston.
02 avril 2018
Il y a 22 ans aujourd'hui, le 2 avril 1996, disparaissait Robert Lewis Jones, plus connu sous le nom de Guitar Gabriel ou de Nyles Jones. Auteur-compositeur-interprète, Guitar Gabriel avait un jeu de guitare unique qu'il qualifiait lui-même de "Toot Blues". Ce style combinait le Piedmont Blues, le Texas Blues, le Chicago blues et le Gospel.
01 avril 2018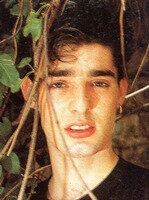 Il y a 26 ans aujourd'hui, le 1er avril 1992, Nigel Preston succombait à une overdode d'héroïne. Très bon batteur, Nigel Preston était connu comme membre fondateur du groupe de rock The Cult.
20 mars 2018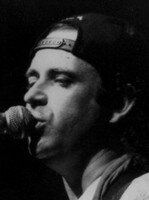 Il y a 18 ans aujourd'hui, le 20 mars 2000, une rupture d'anévrisme emportait Gene "Eugene" Andrusco. Acteur, compositeur, musicien, chanteur, producteur de disques et ingénieur, Gene Eugene fut leader du groupe de rock alternatif Adam Again, membre de The Swirling Eddies et membre fondateur de Lost Dogs.
02 mars 2018
Il y a tout juste 30 ans aujourd'hui, le 2 mars 1988, disparaissait Roy Dunn. Guitariste et chanteur de blues, Roy Dunn a commencer chanter dans le quatuor de gospel familial les Dun Brothers. Après avoir tourné avec d'autres groupe de gospel, Roy a croisé le blues et joué avec des légendes comme Curley Weaver, Buddy Moss ou 'Blind' Willie McTell.
27 février 2018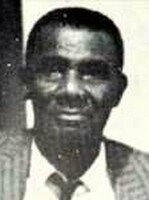 Il y a 23 ans aujourd'hui, le 27 février 1994, disparaissait Roosevelt Holts. Chanteur et guitariste, Roosevelt Holts, bien que bluesman depuis les années 1930, n'enregistra pour la première fois qu'en 1968.
23 février 2018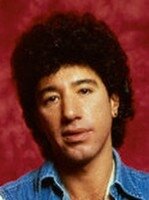 Il y a 15 ans aujourd'hui, le 23 février 2003, Howard Norman "Howie" Epstein succombait à une overdose d'héroïne. Howie Epstein était surtout connu pour avoir été le bassiste de Tom Petty et les Heartbreakers, mais il a également enregistré avec pas mal d'artistes comme Bob Dylan, Johnny Cash, Roy Orbison, The Village People et bien d'autres.
18 février 2018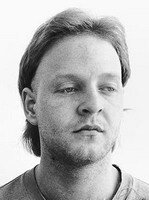 Il y a 23 ans aujourd'hui, le 18 février 1995, Robert Neil "Bob" Stinson mourait après des années d'abus d'alcool et de drogues. Membre fondateur de The Replacements, l'un des groupes de rock alternatif les plus influents des années 80, Bob Stinson en a été le guitariste principal jusqu'en 1985.