17 juin 2015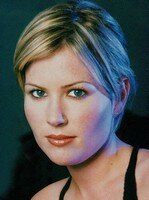 Chanteuse, auteur, productrice, musicienne multi-instrumentiste (piano, violon, flûte, guitare, synthétiseur, batterie, omnichord), Dido aurait dérobé une flûte à bec à l'âge de 5 ans. Enfant prodige, elle est admise, un an plus tard, à l'âge de 6 ans, à la prestigieuse Guildhall School of Music de Londres. À 17 ans Dido, quelque peu désenchantée, abandonne la musique classique, elle commence à effectuer des tournées avec Faithless le groupe d'electro de son frère Rollo, puis plus tard se lance en solo. Dido est alors propulsée sur le devant de la scène internationale avec la chanson "Thank you"...
07 juin 2015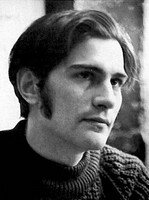 Il y a 6 ans aujourd'hui, Le 7 juin 2009, un cancer du poumon emportait Kenny Rankin. Chanteur, auteur-composteur inclassable, Kenny Rankin était à son aise dans les standards de tout acabit, Beatles, Dylan, musique brésilienne, jazz vocal, folk, pop, soft-rock. Sa voix qualifiée souvent d'angélique, collait à la perfection à son jeu de guitare acoustique tout en délicatesse.
24 avril 2015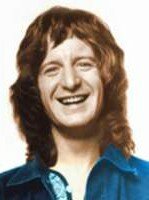 Il y a tout juste 40 ans aujourd'hui, le 24 avril 1975, Pete Ham se suicidait et rejoignait le macabre "Club des 27". Chanteur, guitariste, clavier et compositeur, Pete Ham était connu comme membre fondateur du groupe Badfinger (anciennement The Iveys), petits frères gallois des Beatles protégé de Paul McCartney qui écrivit pour eux "Come and Get It". Badfinger fut le groupe qui sonna le plus comme les Beatles, néanmoins les membres de Badfinger étaient des artistes doués et des auteurs de valeur.
16 mars 2015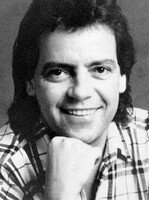 Il y a 22 ans aujourd'hui, le 16 mars 1993, une crise cardiaque emportait Johnny Cymbal. Chanteur, mais surtout auteur-compositeur prolifique, Johnny Cymbal a écrit plus de 200 titres, en autre, pour Elvis Presley, Glen Campbell, Gene Pitney, Al Martino, The Spencer Davis Group, Frankie Ford, The Flying Burrito Brothers, Eddy Arnold, Ed Ames, Adam Wade, Aaron Tippin, Jan and Dean et Trini Lopez.
27 janvier 2015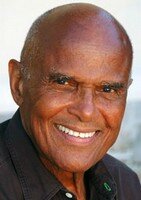 Grande figure de la chanson noire américaine, véritable artiste accompli, Harry Belafonte oscille entre le gospel, le blues, le folk ou encore la bossa nova sans aucune difficulté. Bien que né à Harlem, Harry passa sa jeunesse en Jamaïque, l'île natale de sa mère, y baignant dans le folklore caribéen, où il puisa une partie de l'inspiration de sa carrière artistique.
18 décembre 2014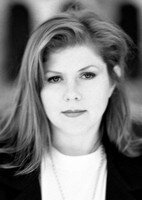 Il y a 14 ans aujourd'hui, le 18 décembre 2000, Kirsty MacColl mourait, dans un accident de plongée, percutée par un bateau. Dotée d'une voix suave, Kirsty a a collaboré avec beaucoup d'artistes, tels que les Pogues, The Smiths mais aussi Daniel Balavoine. Elle était la fille du chanteur folk écossais Ewan MacColl.
11 décembre 2014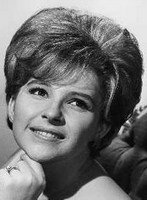 Chanteuse de pop, de rock et de country, Brenda Lee a cultivé son talent depuis son plus jeune âge et gagné le concours régional à cinq ans. Après la mort de son père, la fillette devient même le principal gagne-pain de sa famille alors qu'elle n'avait que 9 ans. Pionnière du rock féminin, cette enfant prodige est restée connue pour le fameux "I'm Sorry" qu'elle chanta dès ses 15 ans.
02 novembre 2014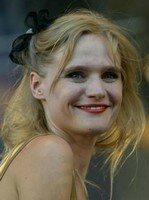 Pianiste accomplie et vocaliste douée, An Pierlé séduit le public qui tombe sous le charme de cette voix tantôt cristalline, tantôt grave et puissante, et de ses compositions touchantes et subtiles. La musique d'An Pierlé est entière et totalement passionnée, mystérieuse et diablement inspirée.
25 octobre 2014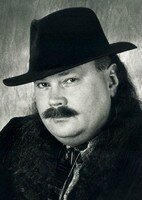 Il y a 16 ans aujourd'hui, le 25 octobre 1998, disparaissait Warren Wiebe. Malgré sa voix inoubliable, Warren Wiebe est un artiste à qui on a jamais vraiment donné sa chance.

Dans ce Medley il reprend : Mornin' (Al Jarreau), Heart To Heart (Kenny Loggins), Glory Of Love (Peter Cetera).
22 octobre 2014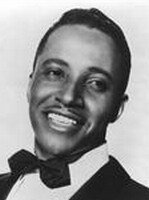 Il y a 45 ans, le 22 octobre 1969, Tommy Edwards décédait à la suite d'une rupture d'anévrisme. Chanteur jazz pop, ou classé ainsi, pianiste, compositeur, Tommy Edwards était surtout connu pour sa reprise de "It's All in the Game", mélodie composée en 1912 par Charles Gates Dawes, un banquier de Chicago qui deviendra vice-président des Etats-Unis entre 1925 et 1929. Pourtant Tommy à enregistré bien d'autres mélodies, qui méritent le détour.