26 mars 2019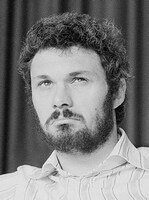 Il y a 43 ans aujourd'hui, le 26 mars 1976, Anthony "Duster" Bennett, trouvait la mort au volant de sa fourgonnette en entrant en collision avec un camion. Chanteur de country blues et musicien, Duster Bennett a enregistré son premier album comme homme orchestre (guitare, harmonica, grosse caisse). Également musicien de session, il rejoignit finalement John Mayall & the Bluesbreakers.
05 août 2015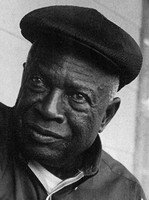 Il y a 12 ans aujourd'hui, le 5 août 2003, disparaissait J.W. Warren. Auteur-compositeur-interprète et guitariste, J.W. Warren adolescent jouait le blues dans les jukes joints et barbecues locaux. Warren eu même la chance d'accompagner, plusieurs fois, la légendaire Big Mama Thornton dans l'un de ces barrelhouses. Son style a été influencé par des musiciens comme Blind boy Fuller ou Tommy McClennan.
10 mai 2015
Il y a 36 ans aujourd'hui, le 10 mai 1979, disparaissait Carl Martin. Chanteur de Piedmont Blues, Carl Martin était capable de jouer d'une grande quantité d'instruments (guitare, mandoline, violon, basse de violon) et de styles musicaux (blues, jazz, pop, country). Martin a enregistré avec différents groupes, The Four Keys, The Tennessee Chocolate Drops, The Wandering Troubadours et Martin, Bogan & the Armstrongs. Carl a également accompagné des musiciens comme Bumble Bee Slim, Tampa Red ou Freddie Spruell.
04 mars 2015
Il y a 6 ans aujourd'hui, le 4 mars 2009, disparaissait John Cephas, connu pour avoir joué en duo avec Phil Wiggins. John et Phil se sont rencontré lors d'une Jam session en 1977, à la suite de laquelle ils décidèrent de former un duo. Cephas chantait et jouait de la guitare acoustique et Wiggins l'accompagnait a l'harmonica. Ils ont perpétué la tradition du Piedmont Blues acoustique, agréable et joyeux, trop souvent négligé par les amateurs de Blues.
03 octobre 2013
Il y a 37 ans, le 3 octobre 1976, disparaissait Victoria Spivey. Cette chanteuse de blues s'est fait connaitre pour ses "protest songs" où elle dénoncait les ravages de la tuberculose, la violence conjugale, les bordels ou les excès de la drogue. Elle a également créé son propre label, Spivey, et en 1962 enregistre un petit nouveau, un certain Bob Dylan...
21 septembre 2013
Il y a 49 ans, le 21 septembre 1964, disparaissait Bo Carter. Négligé par les spécialistes du blues, qui n'ont pas considéré sa musique comme "sérieuse", Bo Carter a connu un succès considérable en enregistrant des chansons truffées de paroles grivoises. C'est lui qui le premier a enregistré la chanson "Corrine Corrina", plus tard reprise par Big Joe Turner.