26 septembre 2015
Il y a 39 ans aujourd'hui, le 26 septembre 1976, une crise cardiaque emportait Louis Charles Robinson dit L.C. "Good Rockin'" Robinson (raccourci le plus souvent en L.C. Robinson). Chanteur, guitariste et violoniste, L.C. Robinson aurait appris a jouer de la guitare slide avec Blind Willie Johnson et du Lap steel guitar (à plat sur les genoux) avec McAuliffe. Après avoir enregistré avec un petit orchestre formé avec son frère, l'harmoniciste et Révérend A.C. Robinson, on le retrouve sur un autre album avec Lafayette Thomas et Dave Alexander, puis sur un autre accompagné par The Muddy Waters band et toujours Dave Alexander.
26 juillet 2015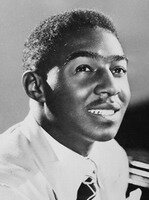 Il y a 9 ans aujourd'hui, le 26 juillet 2006, disparaissait Floyd Dixon. Pianiste autodidacte et chanteur rhythm and blues, Floyd Dixon était un émule de Charles Brown (avec qui il s'était lié d'amitié) et de Amos Milburn. Chanteur à la voix voilée et bluesy, pianiste expressif de style West Coast jump blues, Floyd a influencé Ray Charles et précédé d'une décennie l'émergence de la musique soul.
29 janvier 2015
Il y a 38 ans aujourd'hui, le 29 janvier 1976, disparaissait Jesse Fuller. Auteur, compositeur, interprète, homme orchestre, Jesse Fuller est l'inventeur du fotdella, sorte de contrebasse à cordes frappées que le musicien actionne avec son pied. Multi-instrumentiste, Fuller jouait de la guitare (12 cordes), de l'harmonica, du Hi-hat, du kazoo, du fotdella et de divers instruments de percussion. Son titre le plus connu, "San Francisco Bay Blues" a été repris par une trentaine d'artistes dont Peter, Paul and Mary, Richie Havens, Janis Joplin, Paul McCartney et Eric Clapton.
21 janvier 2015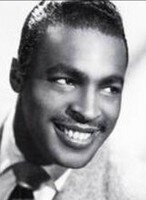 Il y a 16 ans aujourd'hui, le 21 janvier 1999, disparaissait Charles Brown. Chanteur, compositeur, pianiste de blues et de rhythm and blues, Charles Brown est surtout un magicien de la musique fondante. Élevé par ses grands parents, tous deux musiciens de jazz et de gospel, Charles à commencé a joué du piano à l'église. Avant de se lancer en solo, il fut membre du groupe Johnny Moore's Three Blazers.
20 décembre 2014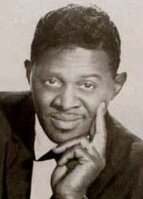 Il y a 2 ans aujourd'hui, le 20 décembre 2012, disparaissait Jimmy McCracklin. Pianiste, chanteur et auteur-compositeur, Jimmy McCracklin faisait partie des artistes majeurs de la Côte Ouest. Son style était un mélange de West Coast blues, de jump blues et de rhythm'n'blues californien.
18 mai 2014
Groupe talentueux de la West Coast fondé à la fin des années 70 par Charlie Baty et Rick Estrin, Little Charlie & The Nightcats, (maintenant présenté comme Rick Estrin & The Nightcats) n'ont enregistré leur premier album "All the Way Crazy" qu'en 1987.
06 mars 2014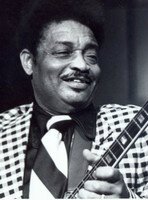 Il y a 15 ans, le 2 mars 1999, disparaissait Lowell Fulson. Guitariste et chanteur de blues au timbre de voix légèrement voilé et au jeu de guitare fluide et coulé, Lowell Fulson est un lien entre le blues des années 30 et les chanteurs-guitaristes des années 50.
02 octobre 2013
Il a 30 ans, le 2 octobre 1983, disparaissait George "Harmonica" Smith. Harmoniciste et chanteur de blues un peu sous-estimés, George Smith est pourtant considéré, par des joueurs d'harmonica comme Charlie Musselwhite, Rod Piazza ou Mark Hummel, comme un innovateur majeur ayant eu beaucoup d'influence.