19 avril 2019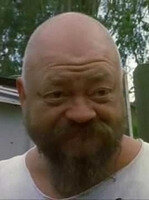 Il y a 22 ans aujourd'hui, le 19 avril 1997, Eldon Wayne Hoke, surnommé El Duce, mourait écrasé par un train alors qu'il était ivre. Batteur et chanteur, El Duce était le leader du groupe de heavy metal, misogyne et sexiste, The Mentors. À noter qu'Eldon Hoke est soupçonné d'être impliqué dans l'affaire Kurt Cobain.
06 avril 2017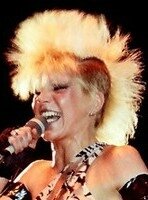 Il y a 19 ans aujourd'hui, le 6 avril 1998, Wendy Orlean Williams, plus connue sous de Wendy O. Williams alias W.O.W., se suicidait. Chanteuse de punk/metal très provocante du groupe Plasmatics, Wendy O. Williams se produisait quasiment nue et fut même arrêtée pour avoir simulé l'acte sexuel sur scène. Wendy s'est également lancée dans une carrière solo avec un certain succès.
30 juillet 2015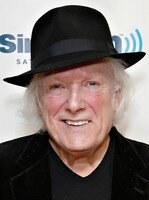 Il y a tout juste un an aujourd'hui, le 30 juillet 2014, disparaissait Dick Wagner. Chanteur et auteur-compositeur de talent, Dick Wagner est connu pour avoir accompagné et (ou) composé pour des stars du rock comme Lou Reed, Alice Cooper, Peter Gabriel, Flo & Eddie, Kiss, Ray Manzarek, Aerosmith, Carmen McRae, Etta James, Meat Loaf, Rod Stewart, Patti Austin, Hall and Oates ou Nils Lofgren. En 1972, Dick a entamé une carière solo tout en faisant quelques apparitions en live aux côtés d'Alice Cooper.
12 février 2013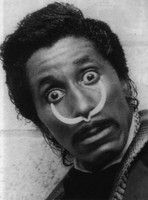 Il y a 13 ans, le 12 février 2000, disparaissait Screamin Jay Hawkins. Personnage pittoresque et provocateur, Hawkins a parfois été taxé de vulgarité. Son génie explose en 1956 grâce à sa chanson la plus célèbre, I Put A Spell On You, dans laquelle il n'hésite pas à prendre une voix d'ivrogne.

Son interprétation de "Constipation Blues" en 1983 avec Serge Gainsbourg impassible au piano, reste un grand moment de télé.
I Put A Spell On You