19 avril 2014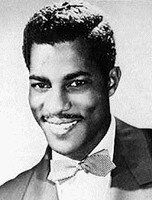 Il y a 29 ans, le 19 avril 1985, disparaissait Willie Mabon. Chanteur, compositeur et pianiste, Willie Mabon est souvent présenté comme un artiste de blues, alors qu'en réalité, l'homme a relativement peu touché au style et s'est rapidement tourné vers le rhythm and blues.
09 avril 2014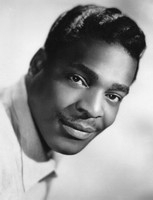 Il y a 26 ans, le 9 avril 1988, disparaissait Brook Benton. Une voix onctueuse et chaude de baryton, des compositions reprises par les plus grands (Nat King Cole, Clyde McPhatter, Roy Hamilton), Brook Benton s'est également fait remarquer pour ses duos avec Dinah Washington.
02 mars 2014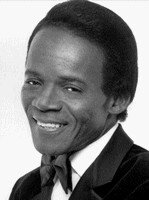 Il y a 11 ans, le 2 mars 2003, disparaissait Hank Ballard. Chanteur de rhythm and blues, de doo-wop et de rock'n'roll, leader du groupe The Midnighters, Hank Ballard est le compositeur de "The Twist" (1959) repris et popularisée par Chubby Checker l'année suivante.

A sa sortie, en 1954, le titre "Work With Me Annie", dans lequel Hank Ballard demande à Annie de venir "jouer avec lui", fait scandale parmi le public blanc.
15 février 2014
Il y a 49 ans, le 15 février 1965, un cancer du poumon emportait Nat King Cole. Chanteur et pianiste de jazz et de rhythm and blues, Nat King Cole fut l'un des plus grands crooners des années 1950. Le velours de sa voix reste insurpassable, comme est inimitable le "swing" qu'il donne, sans effort apparent, à chaque syllabe de chaque mot.
06 février 2014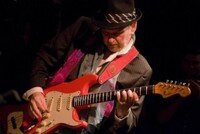 Sacré deux fois "Meilleur guitariste blues" aux WC Handy Blues Awards, Ronnie Earl est passé maître dans l'art du blues instrumental suave et raffiné. Cette approche plutôt instrumentale, lui permet d'étirer habilement ses intros de chansons, d'installer des climats, de respecter les silences. Ronnie aime également flirter avec le jazz.
Concert du 15/02/2013 au B.B. King Blues Club and Grill (News York)
Laisser tourner la playlist de BluesBroad (22 vidéos)
23 janvier 2014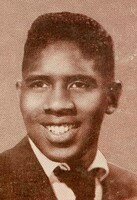 Il y a 17 ans, le 23 janvier 1997, disparaissait Richard Berry. Surtout connu pour être le compositeur du hit universel "Louie Louie", Richard Berry a eut une carrière musicale assez chargée, tant comme compositeur que comme interpète. Il a beaucoup écrit notamment pour Etta James et The Coasters.
07 janvier 2014
Il y a 12 ans, le 7 janvier 2001, un cancer du poumon emportait James Carr. Souvent oublié parmi les grands noms de la soul, Carr en était pourtant une figure essentielle. Maniaco-dépressif, souvent présenté comme le plus grand rival d'Otis Redding, James n'aura pas la consécration qu'il méritait. Et pourtant quelle voix !
03 janvier 2014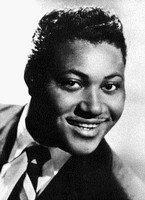 Il y a 34 ans, le 3 janvier 1980, disparaissait Amos Milburn. Pianiste et chanteur de rhythm and blues, Amos Milburn est connu pour sa célèbre "saga alcoolique" ("Bad Bad Whiskey", "Let me Go Home, Whiskey", "One Scotch, One Bourbon, One Beer"...), dont la plupart des titres sont devenus des standards.
29 décembre 2013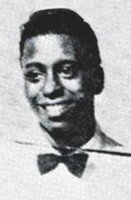 Il a 23 ans, le 29 décembre 1990, disparaissait, Goree Carter. Guitariste, chanteur de rhythm and blues influencé par T-Bone Walker, Goree Carter enregistre en 1949 "Rock Awhile". Ce morceau de jump blues est précurseur du rock and roll par le jeu de guitare électrique qui annonce celui de Chuck Berry.
19 décembre 2013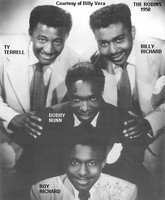 Groupe vocal de Rhythm and Blues et de Doo-wop, The Robins sont surtout connu aujourd'hui comme les précurseurs des Coasters.